Sanitized has hygiene function to protect gloves and the users' hands from the formation of bacteria, fungi and algae, reduces dust mites and odors, and provides long-lasting material protection.
The CE mark makes a statement to consumers, safety professionals, and purchasers that the product meets industry and consumer PPE requirements of European Regulation 2016/425/EU. Click to see our CE Certificates
EN 407:2004
This standard specifies demands and test methods for protective gloves that shall protect against heat and/or fire.
DYNEEMA
Dyneema® Diamond Technology fiber makes possible higher levels of cut protection with enhanced dexterity. The technology from DSM Dyneema, maker of the World's Strongest Fiber, is capable of delivering twice the cut resistance in gloves the same thickness as previous generation fibers. This unique fiber enables gloves to be ultra-thin and soft to touch.
EN ISO 21420: 2020
EN ISO 21420:2020 – 'Protective gloves – General requirements and test methods' is the new general requirements standard for protective gloves. This standard has superseded EN 420:2003+A1:2009 and has been adopted by ISO to become a worldwide standard. It defines the general rules for comfort, innocuousness, marking, packaging and user notice.
EN 388:2016 + A1: 2018
EN 388: 2016 + A1: 2018 - Protective gloves against mechanical risks is the most common European Standard for testing gloves to be used in general industrial applications. In order to help users and safety managers determine the protection level of a pair of gloves, EN 388:2016 uses index values to rate the performance of a glove when protecting against various mechanical risks. These include abrasion, blade cut, tear, puncture, straight cut (TDM) and impact resistance.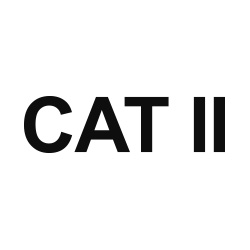 CAT II
This category of gloves are intended to protect the user from injuries that are classified as an intermediate risk. The gloves must be marked with a pictogram showing the gloves protection properties and are tested according to the standard EN388, mechanical protection, at an accredited test institute. All category 2 gloves are validated and type certified by a Notified Body to show the validity of protection.